About Us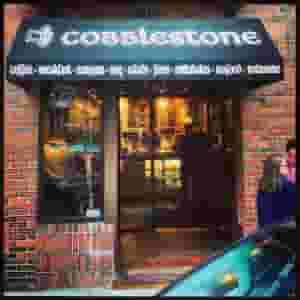 Established in 2013
Owner of Antico Forno and Terramia Ristorante, Carla Gomes, introduced the newest addition to the North End's famous Hanover Street: Cobblestone Café.

Like many Italian-Americans, North-End native Carla Agrippino Gomes, owner and general manager of Terramia and Antico Forno, grew up on her mother's Italian cooking. Carla, along with her sons Robert and David opened Cobblestone Café on Hanover St. in the North End of Boston.

While Boston's North End is renowned for its Italian cuisine, Gomes decided to put a new spin on the usual with menu items such as the breakfast burrito, Nonna's Sicilian pizza, arancini and the 100% 8oz. Prime Angus Beef BYO Burger.

The café also serves " breakfast, coffee, burgers, barbecue, salads, fries, grilled foods, milkshakes, and pizza in a casual to-go setting." The new café is also receiving attention for it's flavored iced coffee. "CobblestoneNE snickerdoodle iced coffee… life changing," tweeted one customer.