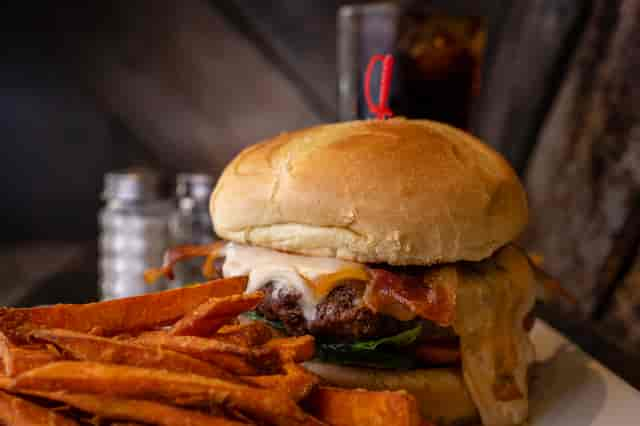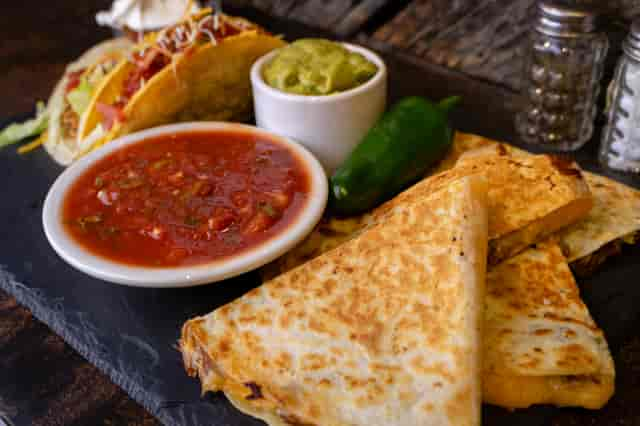 Lunch/Dinner
Become a VIP
Receive updates on special events, new menu items, menu reviews, and more!
Lunch/Dinner
Salads & Wraps
Upgrade any salad:
Tuna + $3.99 | Grilled Chicken + $3.49
Burger Bar
All burgers are made with 100% 8oz. Prime Angus beef. Available Burger Temperatures: Rare, Medium Rare, Medium, Medium Well, and Well.
Build Your Own Burger
Fresh Baked Buns: House Bun, Whole Wheat, or Pretzel Bun + $0.50 each
Cheese: American, Cheddar, Swiss, Provolone, Blue Cheese, Smoked Blue Cheese, or Gouda + $0.75 each
Toppings (No Charge): Shredded Lettuce, Pickles, Minced Raw Onion, Mustard, Ketchup, House Dressing, 227 Sauce, James River Barbecue Sauce, or Mayo
Toppings: Jalapeños, Tomato, or Pickled Onion + $0.50 each
Toppings: Egg, Caramelized Onions, Roasted Peppers, or Red Onion & Jalapeño Jam + $0.99 each
Toppings: Bacon or Avocado + $1.99 each
Temperature (No Charge): Rare, Medium Rare, Medium, Medium Well, Well
House Specialty Sandwiches