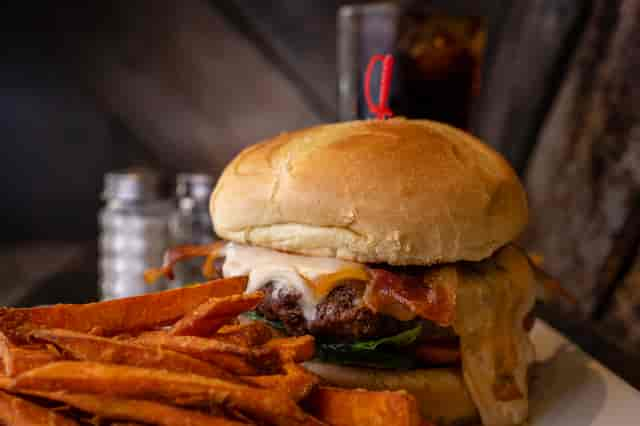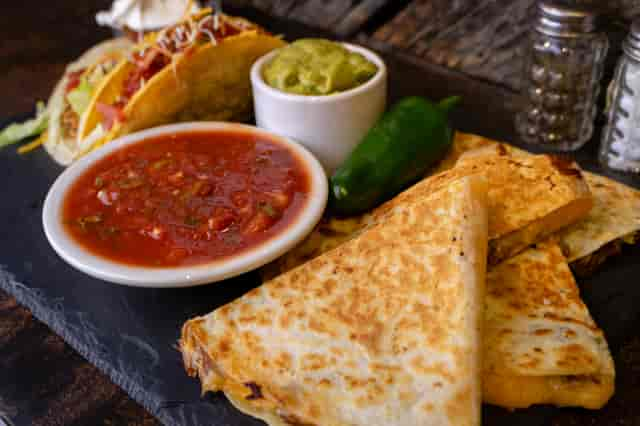 Top 5 Sandwich Shops in Boston
Top 5 Sandwich Shops in Boston
Whether you are in the mood for a light vegetarian roll-up, hearty, double-fisted triple club or fresh catch fish sandwich, Boston has got you covered for every kind of sandwich imaginable. From Downtown Crossing to the South End, here's a look at five of the top sandwich shops in Boston.

1 - Parish Cafe and Bar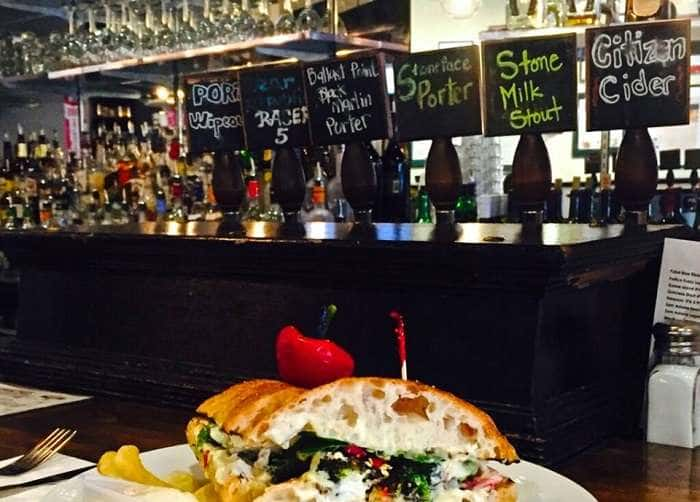 One of the best sandwich shops in town is also Boston's most beloved by local culinary geniuses. Parish Cafe features creations made by some of the city's best chefs. For example, here you will find a vegetarian sandwich on grilled ciabatta named The Alden from Michael Scelfo of Alden & Harlow filled with charred broccoli, crispy chick peas, sliced hot cherry peppers, and fresh basil leaves topped with pecorino aioli. One of our favorite sandwiches is The Bond Herb Roasted Chicken Salad Sandwich served on an Italian baguette with sliced tomato, Romaine, and crisp fried onions created by The Langham, Boston Executive Chef Mark Sapienza.
361 Boylston Street Boston, MA 02116
2 - Cobblestone Café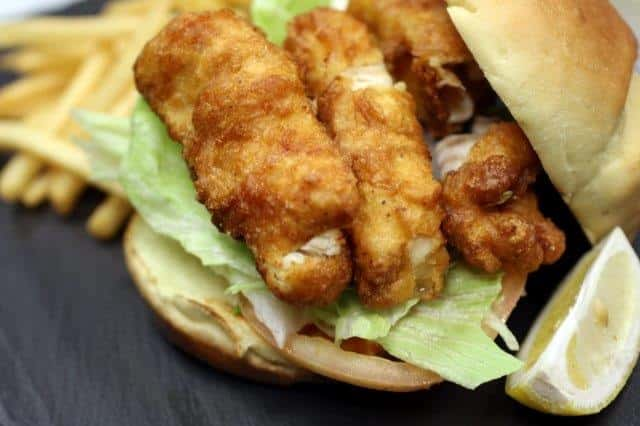 The North End is best known for its hearty homemade pasta and red sauce dishes, but if you are looking for a great sandwich, where to go? Carla Gomes, owner of Antico Forno and Terramia, knows just the place – her latest venture known as Cobblestone Café, the newest addition to Hanover Street. The menu here offers a fun twist on traditional Italian fare like the chicken cutlet topped with provolone cheese, crisp bacon and ranch dressing. You can also choose from breakfast burritos to New England lobster rolls, hamburgers and our favorite, fish sandwich.
https://www.cobblestonene.com/
227 Hanover Street Boston, MA 02113
3 - Sam LaGrassa's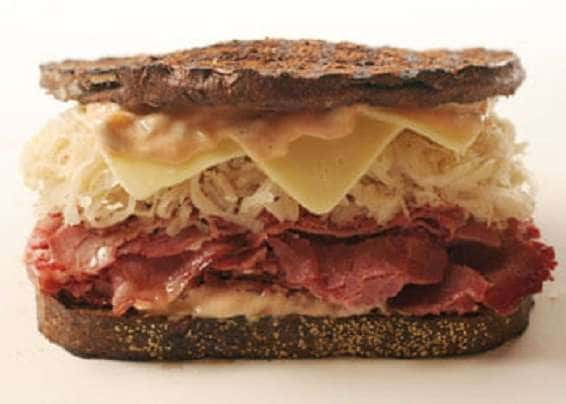 Boston's version of New York's Carnegie Deli is located in Downtown Crossing. Enormous sandwiches here come in the form of an overstuffed version or for the ultimate indulgence, order up a platter. One of their most popular offerings is the massive Jumbo Reuben filled with corned beef, Russian dressing, Swiss cheese and sauerkraut served up on grilled pumpernickel. For the ultimate indulgence, try the Triple Club, filled with layer upon layer of roasted turkey, honey glazed ham and black Angus roast beef served on light rye toast with apple smoked bacon, provolone cheese, lettuce, tomato and Russian dressing.
44 Province Street Boston, MA 02108
4 - South End Buttery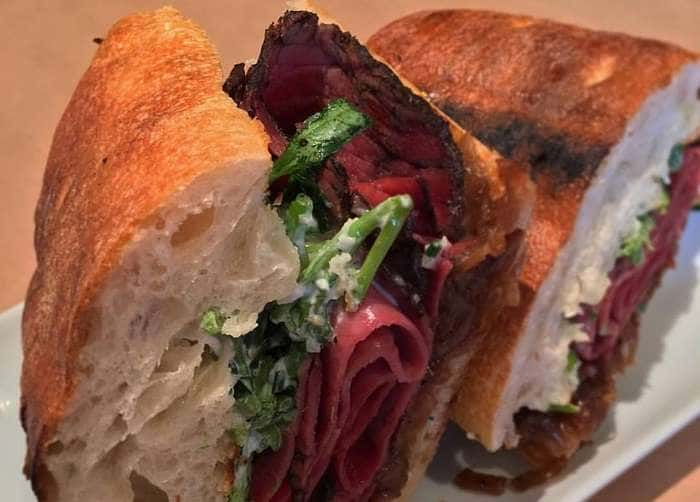 The cafe at South End Buttery warms the soul with its hearty sandwiches like the Buttery Meatloaf made with cheddar, apple fennel slaw and garlic aioli pressed on ciabatta. Specialty sandwiches include egg salad with radish, tarragon and capers on seven-grain bread; pastrami with horseradish crema, tomatoes, watercress and onion jam; and Sicilian tuna on ciabatta with oil cured olives, roasted red pepper, grilled lemon aioli, baby spinach.
314 Shawmut Avenue Boston, MA 02118
5 - Wichlt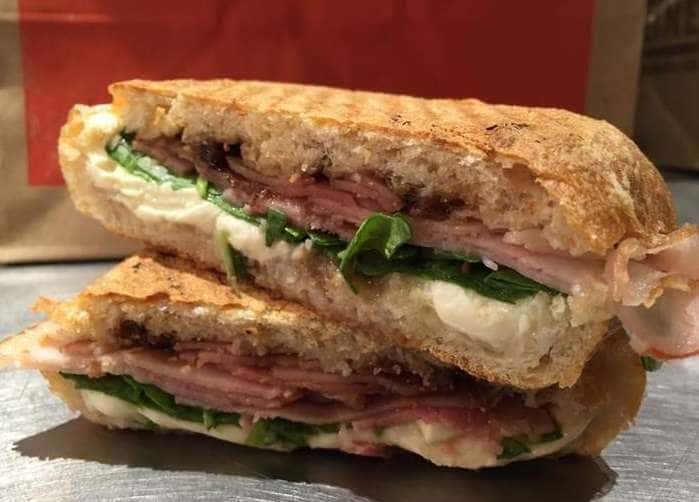 Hot flat iron steak and caramelized onion sandwiches; pressed pulled pork, ham and Swiss Cubanos and breakfast sandwiches (served all day) like The Lox made with an egg, salmon, capers, arugula and red onion on a toasted bagel make WichIt stand out. One of our favorite sandwiches is the spicy tuna maki served on whole wheat, a sushi inspired tuna salad filled with fresh cucumber, avocado, wasabi aioli. Heartier lunch offerings include the New York Muscle served on a baguette (roast sirloin topped with Vermont cheddar, baby arugula, house pickled onions and horseradish-rosemary sauce).
244 Newbury Street Boston, MA 02116